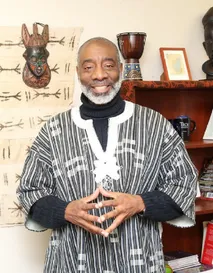 Kevin Washington, PhD (Mwata Kairi), Founder & CEO
Inquiry into the human soul is a delicate process and it is one that requires devotion and a seriousness of purpose on the part of the psychologist/healer. Dr. Kevin Washington (Mwata Kairi) is an Afrikan-Centered psychologist licensed in Florida and Washington, DC engaged in the inquiry in to th human soul. He has taught/lectured at several colleges nationally and internationally. Roland Martin as well as Essence Magazine, Black Entertainment Television (BET) News, Vocal Point, NBC Universal and many other national and international organizations. He is a Past President of the Association of Black Psychologists as well as the former Dean/Pastor Imani Temple Cathedral. Currently he is an Associate Professor and Head of the Sociology and Psychology at Grambling State University is the National Director of Black Marriage Day. As a Fulbright-Hays scholar Kevin (Mwata) researched the impact of socializing institutions on the healing or restructuring of post-apartheid South Afrika (Azania). It was in Azania where he researched Ubuntu and how it can inform mental health service delivery to people of Afrikan ancestry and others. Not only does he work on healing the psycho-spiritual wounds that are present within people as a result of Cultural and Historical Trauma, he continues developing healing paradigms for persons of Afrikan ancestry who have been impacted by Persistent Enslavement Systemic Trauma (PEST). This work is critical to his advancing of Ubuntu Psychology/Psychotherapy. He is the founder of Ubuntu Psychotherapy and Black Love Coaching. As the founder of Ubuntu Psychotherapy (Psychology) he advances a culturally sensitive modality for mental health counseling and Psychotherapy for Black men and boys as well as Black/Afrikan families. He advances culturally-relevant trauma informed care and intereventions to be utilized by psychotherapists, that is culturally inclusive and particularized concomitantly. Through his research and writing he seeks to assist people to live life with power, purpose and passion.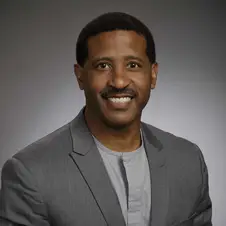 Derek Wilson, Ph.D., Director of Programs
Dr. Derek Wilson is a provisional licensed Clinical- Community psychologist in Houston Texas specialized in African-Centered psychology. He has 16 years of teaching experience in HBCUs. He has been featured on various local and national podcast shows and various national and international organizations. He is currently the Co-Chair of the Certification in African/Black Psychology program for the Association of Black Psychologists. Derek Wilson is the Director of the Ubuntu Positive Mental Health Research and Director of Integrative Behavioral Health Services. He has published research on Ubuntu: A Positive Mental Health model for those of African descent, positive mental health and African centered therapeutic approaches. He believes in all mental health professionals should be cultural competent and work towards alleviating mental health disparities. He has over 25 years of practicing mental health in Oakland, CA., Tallahassee, FL., Chicago, IL., and Houston, TX. He received his B.A. from Morehouse College, M.S. from Florida A&M University, and Ph.D. from DePaul University.
Kamilah Marie Woodson, Ph.D. Director of Research and Development
Kamilah Marie Woodson, Ph.D. is a Professor in the Howard University School of Education, Department of Human Development and Psycho-educational Studies, Counseling Psychology Ph.D. Program, and has an appointment in Psychiatry at the Howard University College of Medicine/HUH. Dr. Woodson is a graduate of the California School of Professional Psychology, LA, where she received the Ph.D. & MA., degrees in Clinical Psychology and earned her Baccalaureate degree in psychology from the University of Michigan, Ann Arbor. Currently, she is studying to earn a Doctorate degree in Ministry from the Howard University School of Divinity. Dr. Woodson began her career conducting research on global colorism and furthered this agenda through the Fulbright (Hayes)Scholar Program (Brazil, South America), and presenting colorism research to audiences in the United States, Ghana, Kenya,Egypt, South Africa, the Caribbean, Mexico, France, Amsterdam, Prague, Hong Kong, and Cuba. As a clinical psychologist, Dr. Woodson also maintains a small private practice in Maryland/Washington DC.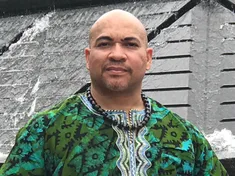 Keino Shujaa Miller, PhD Director of Clinical Services
Dr. I.Shujaa Keino Miller is a licensed psychologist in private practice and received his Ph.D. in Counseling Psychology with a concentration in Sport Psychology from Indiana University Bloomington.
Dr. Miller has over 10 years of experience serving athletes at every developmental level, and most recently served on the Professional Athlete Care Team at Tulane University in New Orleans, Louisiana. Dr. Miller is experienced in administering comprehensive clinical assessment, treatment planning, and providing individuals and family counseling with adolescents and adults. Dr. Miller specializes in issues impacting men and their families, while focusing on a variety of concerns including anxiety, depression, trauma, career / life transitions, relationships issues, identity development, and athletic performance.
Dr. Miller earned his bachelor's degree in Social Psychology from Park University and his master's degree in counseling from the University of Texas at Austin.
Sheleena Davis, LPC Clinical Supervisor
Sheleena Davis is a licensed professional counselor in the state of Georgia with nearly 10 years of experience working as a family and child therapist. She has worked with clients with a wide range of concerns including depression, anxiety, stress, relationship issues, career challenges, and mood disorders. Also, she has worked with many people who have experienced physical trauma or emotional abuse.
Sheleena Davis' counseling style is sincere and interactive. She strives to treat everyone with respect, sensitivity, and compassion, and thus removing stigmatizing labels from mental health. Her counseling style combines an eclectic approach including cognitive-behavioral, person centered, spiritual and holistic counseling. She tailors the therapy dialog and treatment plan to meet the unique and specific needs of each client. Sheleena Davis believes in developing a realistic approach to assist clients in finding a solution for any challenges they may be facing.
It takes courage to seek a more fulfilling and happier life. Congratulations on taking the first steps towards a change. Sheleena Davis is available to guide, support and empower clients who seek her services.